On The Rocks: Where Celebrities & Cocktails Mix : Food Network's Chef Zac Young Chats Career, Life Choices, and Halloween Baking Championship!
SHOW NOTES
On this week's On the Rocks, we chat with one of our Food Network faves, Chef Zac Young as we chat about his career from theater to the kitchen, life in New York, coming out, learning to move on, body positivity, our crush on John Henson, behind the scenes of Halloween Baking Championship, and more…with host Alexander Rodriguez. 
Recognized as one of the country's top pastry chefs, Chef Zac Young is known for his playful takes on American desserts, including the all-in-one Thanksgiving sensation, The PieCaken. Zac is best known for his Final Four finish on the inaugural season of Bravo's "Top Chef: Just Desserts," The Cooking Channel's long-running show, "Unique Sweets." and his costumes and commentary on Food Network's "Halloween Baking Championship". He frequently appears on "Chopped," "Beat Bobby Flay," "Worst Cooks in America," "Bakers Vs Fakers" and "Best Bakers in America," as well as new series "Supermarket Stakeout" and "Santa's Baking Blizzard". Zac's live cooking classes on the Food Network Kitchen App, allow every culinary enthusiast to cook along with him as he prepares his favorite dishes, both sweet and savory.
Raise a glass and join in the chat!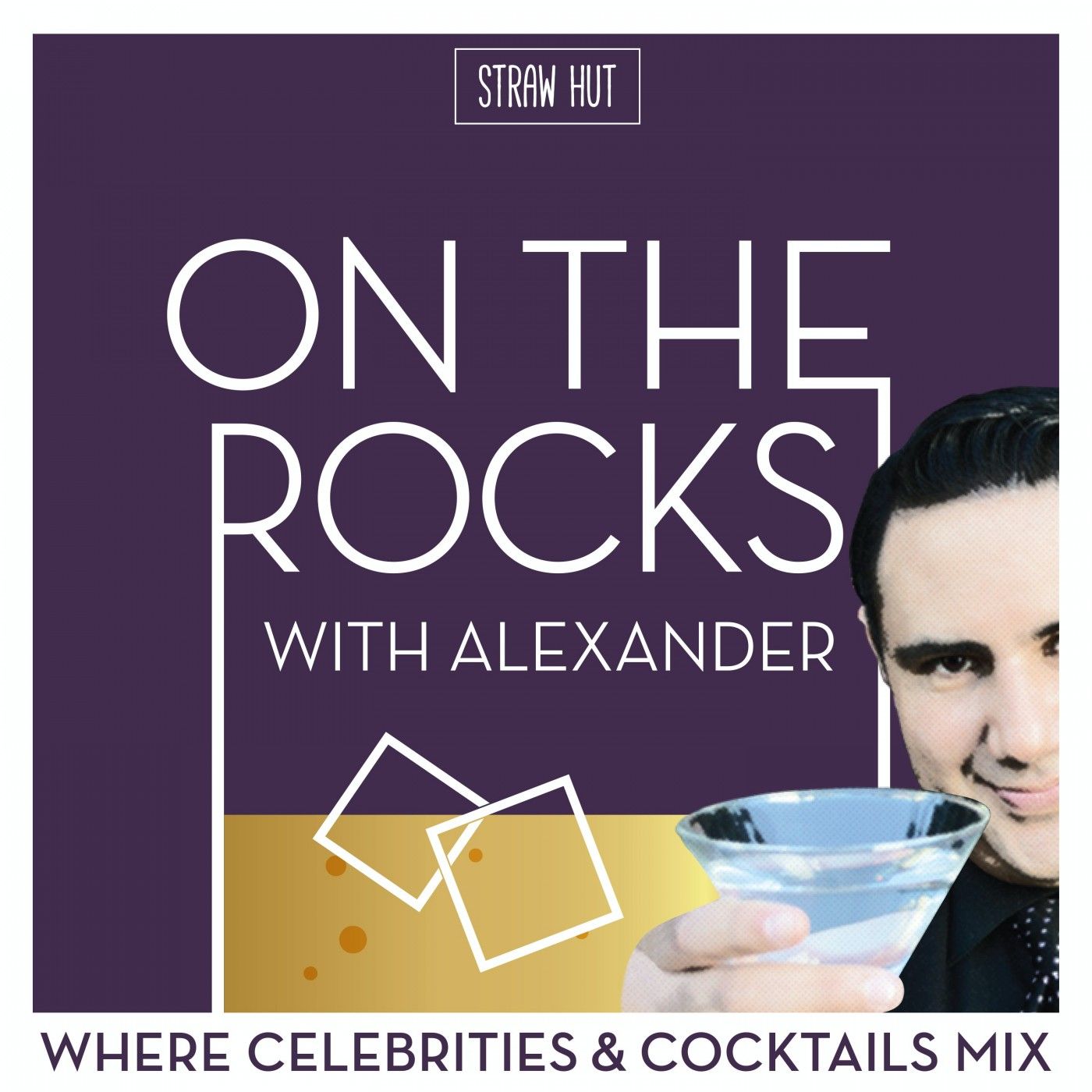 On The Rocks: Where Celebrities & Cocktails Mix
TV & Radio Personality Alexander Rodriguez sips and chats with your favorite celebrities from TV, film, Broadway, music, reality TV and pop culture in this weekly, entertainment, no holds barred talk show. Academy Award, Emmy Award, Grammy Award, Tony Award, Golden Globe Award winners – he's drank with them all! Its talk radio with a twist!  <br />Presented by Straw Hut Media and Here TV
LISTEN ON YOUR FAVORITE APP