Better Together w/ Anne Heche and Heather Duffy : Restarting with Jason Tartick
SHOW NOTES
This week, Heather is joined by former Bachelor contestant and respected business leader Jason Tartick to unpack his new book The Restart Roadmap. Jason is a Wall Street Journal Best Selling Author, the host of Apple's Top Charting Business Podcast "Trading Secrets", entrepreneur of 5 operating companies, investor, and speaker. After 10 years of working in Corporate Banking he took a detour into reality television to be a contestant on Season 14 of ABC's, The Bachelorette. Since then he has made several appearances on The ABC Network: Good Morning America, The Bachelor Season 23, Celebrity Family Feud, Listen to Your Heart, Live with Kelly & Ryan, The Bachelorette: Greatest Seasons Ever, Dancing with The Stars, and The Bachelorette Season 17.
His business endeavors - coupled with his reality tv time has lead to a 1,200,000+ social media following. In addition he has landed co-hosting opportunities on Live from E!, Yahoo Finance, & E! Daily Pop. He has been featured on The Today Show, The Ellen Tube, Fox News, CNN, People TV, Entertainment Tonight, Live from New York, & Ryan Seacrest Show. He and his fiancé Kaitlyn Bristowe, both starred in Brett Kissel's Music Video "Drink about Me" which received a Juno nomination. He's even been part of a WWE Match and was Formally Announced as the CO-Champion of the 24/7 WWE Belt.
Jason worked for nearly ten years in banking, earned his MBA in Accounting & Finance, and executed over $150,000,000 in lending transactions.
Jason has now become an investor in Evoke Foods & The Fintron Invest App. He owns 50% of a social media talent agency. He is a 4x best selling list author, "The Restart Roadmap, Rewire & Reset Your Career". He founded Red Ridge Capital, a business lending and investment company. He has founded Restart Consulting, an educational company centered around career & money management. He has launched the "All Access Business Networking Group" which has signed over 1000 members. He started a Business focused Instagram Chanel Restart_Reset with 100K+ following, a YouTube with 10K+ subscribers. Weekly he offers a Monday market newsletter to his 20K+ subscribers.
Jason is also a renown professional business speaker. He has been featured in USA Today and has spoken at The New York Yankees front office, Capital One Headquarters, NYU Stern School of Business, University of Kansas, Oakland University, Sacred Heart University, Quinnipiac University, DePaul University, Northeastern University, Loyola Marymount University, Nichols College, SUNY Geneseo, and Iowa State University.
Be sure to follow the pod on IG!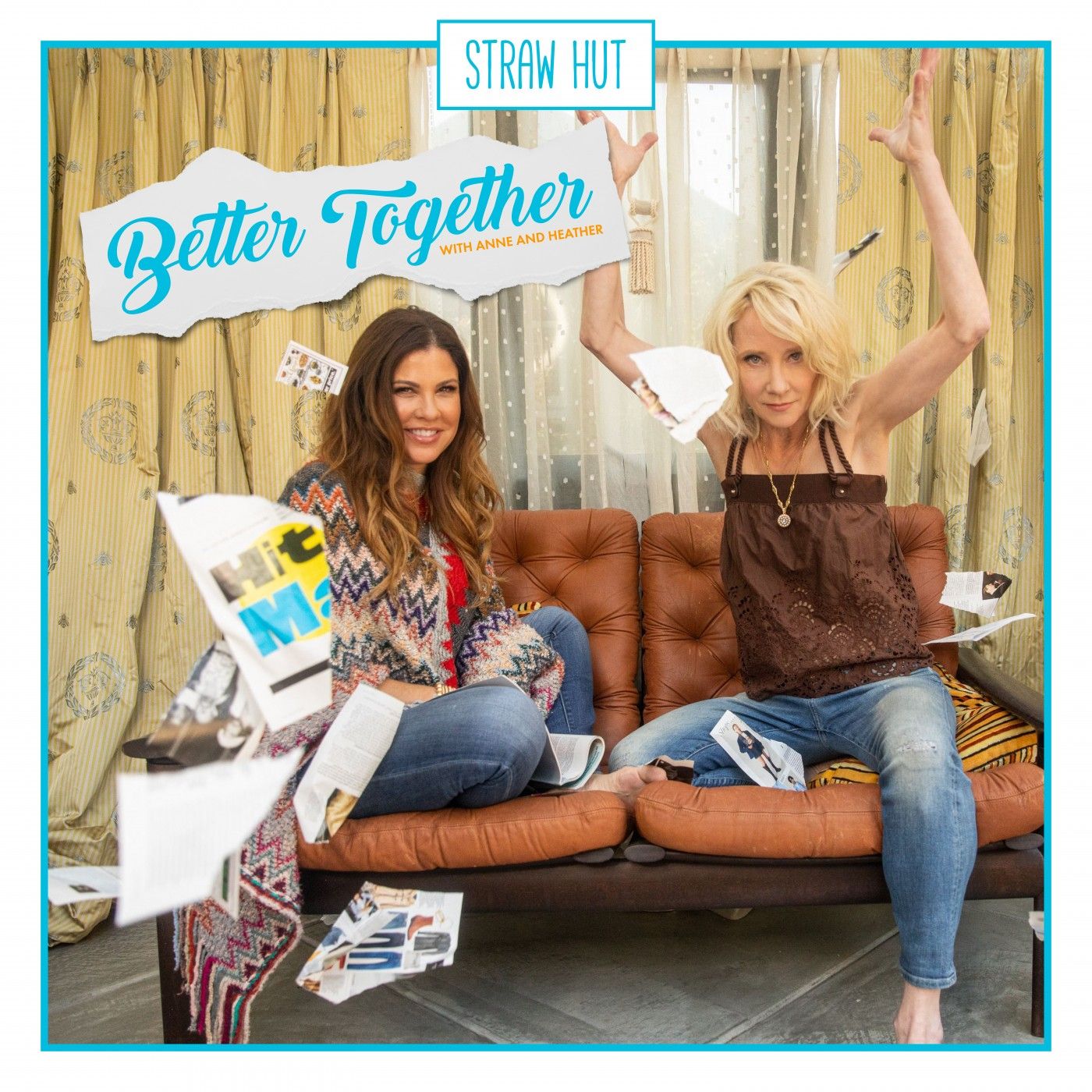 Better Together w/ Anne Heche and Heather Duffy
Anne Heche's BETTER TOGETHER With Anne & Heather is a podcast where we affirm that we are "Better Together." We celebrate friendship, and we believe that we can create more joy in the world by sharing our stories, stumbles, and triumphs.
We curate the most fascinating guests for our listeners and us so we all can expand our knowledge and progress our curiosity. But, let's face it -- we are not fabulous all by ourselves! We are Braver together. Stronger together. Crazier together. Happier together. Funnier together. Smarter together. So let's get Better Together!
You'll be able to find us on Apple Podcasts, Spotify, YouTube, and wherever you listen to podcasts. So make sure to Subscribe! 
From Straw Hut Media 
LISTEN ON YOUR FAVORITE APP