Commune with Jeff Krasno : 488. A Better Way to Age with Chip Conley
SHOW NOTES
We marvel at the tallest trees in an old-growth forest, but we don't tend to put old and growth in the same sentence when we talk about humans. But you can – and should – be both aging and growing at the same time. This conversation with Chip Conley explores the concept of a modern elder — someone who is as curious as they are wise.
If you want to learn from Chip Conley on how to age and grow at the same time, check out his Commune program Thriving Through Midlife & Beyond. Just go to
onecommune.com/thriving
to start this course for free.
In this episode we cover:
0:04:02 – Definition of a Modern Elder
0:07:02 – Wisdom
0:09:32 – Five Pieces of Wisdom
0:15:32 – Wisdom vs Knowledge
0:18:32 – Aging and Growing
0:20:32 – Turning Fear into Curiosity
0:27:32 – Mentorship
0:30:32 – Curiosity
0:39:02 – Midlife Chrysalis
0:47:32 – Tools to Revitalize Midlife
0:54:02 – Collective Effervescence
0:56:02 – Wellness
0:59:32 – Advice for People Entering Midlife
This podcast is supported by:
Parsley Health
It's time to get better and feel better. Go to
parsleyhealth.com/commune
to schedule a free membership consultation and learn more about how Parsley can help you heal.
Thrive Market
This podcast is supported by Thrive Market - Join Thrive Market today and get a FREE $80 in free groceries when you go to
thrivemarket.com/commune
BetterHelp
BetterHelp offers convenient online therapy on your schedule. It's the same professional service you'd get from an in-person therapist, but with the option to communicate when and how you want – by chat, phone, or video call. Start on your own journey of self-discovery, with BetterHelp. Visit
BetterHelp.com/commune
to get 20% off your first month of online therapy.
Timeline Nutrition
Timeline Nutrition is pioneering a new approach to longevity, one that stands on a decade of scientific discovery to unlock the power within your cells. Your body is an energy generating machine, Timeline makes it more powerful. Use code commune to get 10% off at
timelinenutrition.com/commune
InsideTracker
This podcast is supported by InsideTracker: Live healthier longer. InsideTracker is your personalized dashboard. For a limited time, you can get 20% off by visiting
https://insidetracker.com/drg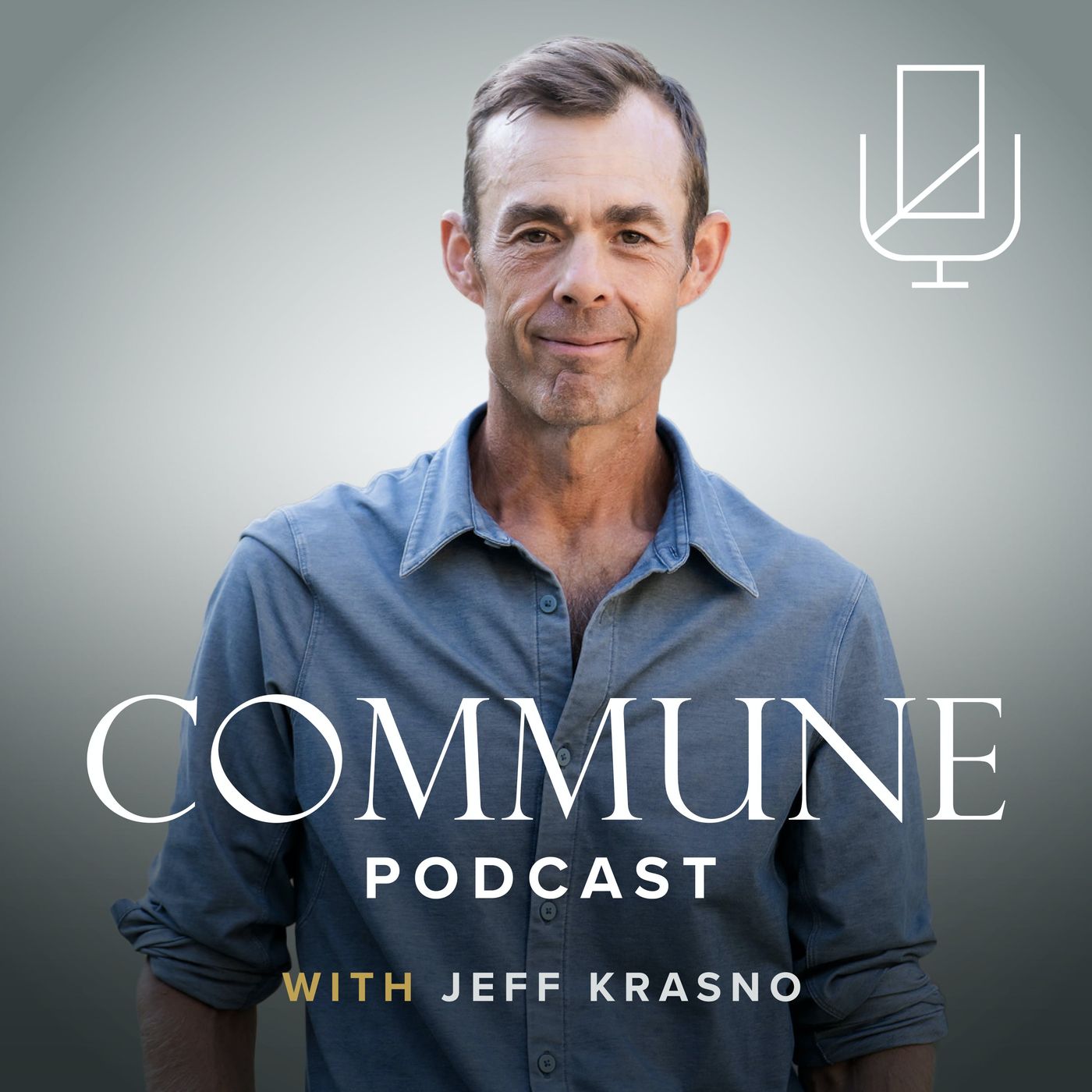 Commune with Jeff Krasno
Commune is a podcast where we explore the ideas and practices that bring us together and help us live healthy, purpose-filled lives. We believe personal and societal health are two sides of the same coin, and that cultivating personal wellness is the first step toward making the world well. We connect with experts, scientists, and storytellers around food, health, social impact, mindfulness and movement practices, personal growth, and environmental action. In addition to being a podcast, Commune is also an online course platform where thousands of participants take each course together, day-by-day, for free. We then provide social tools that empower participants to form local action groups and implement their new knowledge in their communities.
LISTEN ON YOUR FAVORITE APP