Don't Be Alone with Jay Kogen : Wayne Federman Decides If Jay's Too Old To Be Funny
SHOW NOTES
Comic, author, producer, Wayne Federman discusses if there's an expiration date to being funny. Are you stuck in your generation or can you speak to a broader audience? That, plus what underwear to sport when shouting "Get off my lawn!" at passing children.
Bio: Wayne Federman is a stand-up comic, actor, author, cultural historian, and producer. Wayne received a 2022 Emmy Award for producing the HBO documentary George Carlin's American Dream. He is the author of the bestselling book, The History of Stand-Up: From Mark Twain To Dave Chappelle and has acted in numerous films and TV shows including Curb Your Enthusiasm, What We Do In The Shadows, Silicon Valley, The Larry Sanders Show, Living Single, Community, The X-Files, Legally Blonde, Step Brothers, The 40‐Year‐Old Virgin, and 50 First Dates. Wayne is a touring stand-up comedian and has appeared multiple times on The Tonight Show starring Jimmy Fallon and has his own stand-up special on Comedy Central. He is also an adjunct professor at the University of Southern California.
From
Straw Hut Media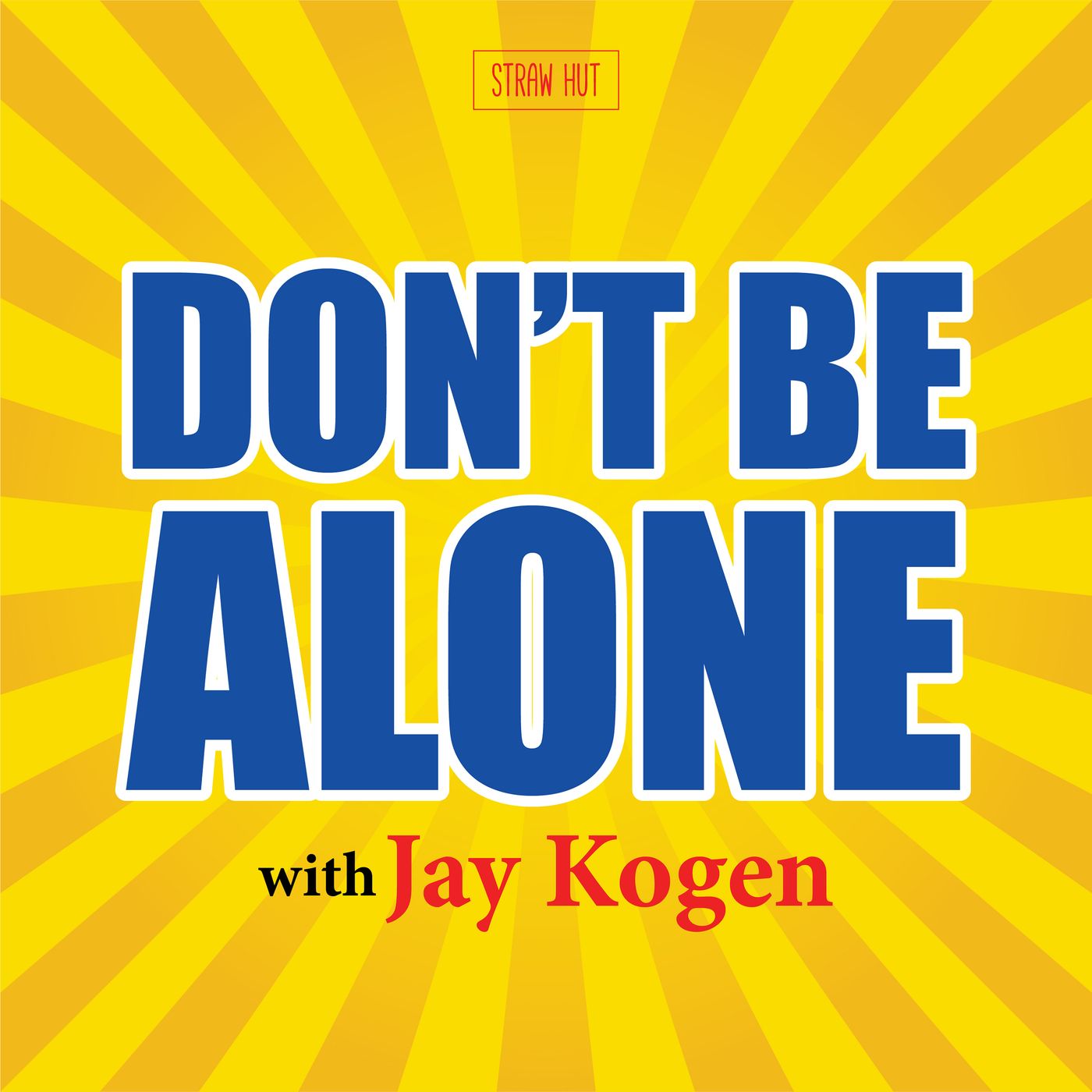 Don't Be Alone with Jay Kogen
Join Jay Kogen, former stand-up actor and award-winning comedy writer, as he shares his great stories from his decades in show business on his podcast, "Don't Be Alone with Jay Kogen." With a mission to fight disconnection in modern life, Jay invites funny, smart, and interesting guests to tackle life issues he's dealing with. From stand-ups to actors, writers to artists, Jay's guests are always entertaining. Tune in to Apple, Spotify, YouTube, or anywhere you get your podcasts to listen to "Don't Be Alone with Jake Hogan" and be prepared for some awkward but nice conversations.
LISTEN ON YOUR FAVORITE APP