Naked Lunch : Mark Oliver Everett, AKA E from EELS
SHOW NOTES
Phil gets to know and love David's longtime friend Mark Oliver Everett, AKA E, the leader of the acclaimed band EELS who have released fourteen studio albums and become an internationally beloved touring act since the "Beautiful Freak" album in 1996 that featured the alternative radio favorites "Novocaine for the Soul." We hear how E and David first met, how E played his wedding to Fran who he lovingly dubbed "Chiclet" and their early days hanging out with friends like Terence Trent D'Arby, Howie Epstein of Tom Petty & The Heartbreakers and more. Over lunch from Sycamore Kitchen, E shares amazing stories about getting to know notable EELs fans like Steve Perry of Journey fame and Tom Waits, E's soundtrack and acting work (the "Shrek" movies, "Love," "Ant Man and the Wasp: Quantumania," "Prisoner's Daughter"), dancing with Joni Mitchell and even playing Garry Shandling's memorial for an audience including Phil. For more on Eels, go here.
https://www.eelstheband.com/
To learn more about building community through food and "Somebody Feed the People," visit the Philanthropy page at
philrosenthalworld.com
.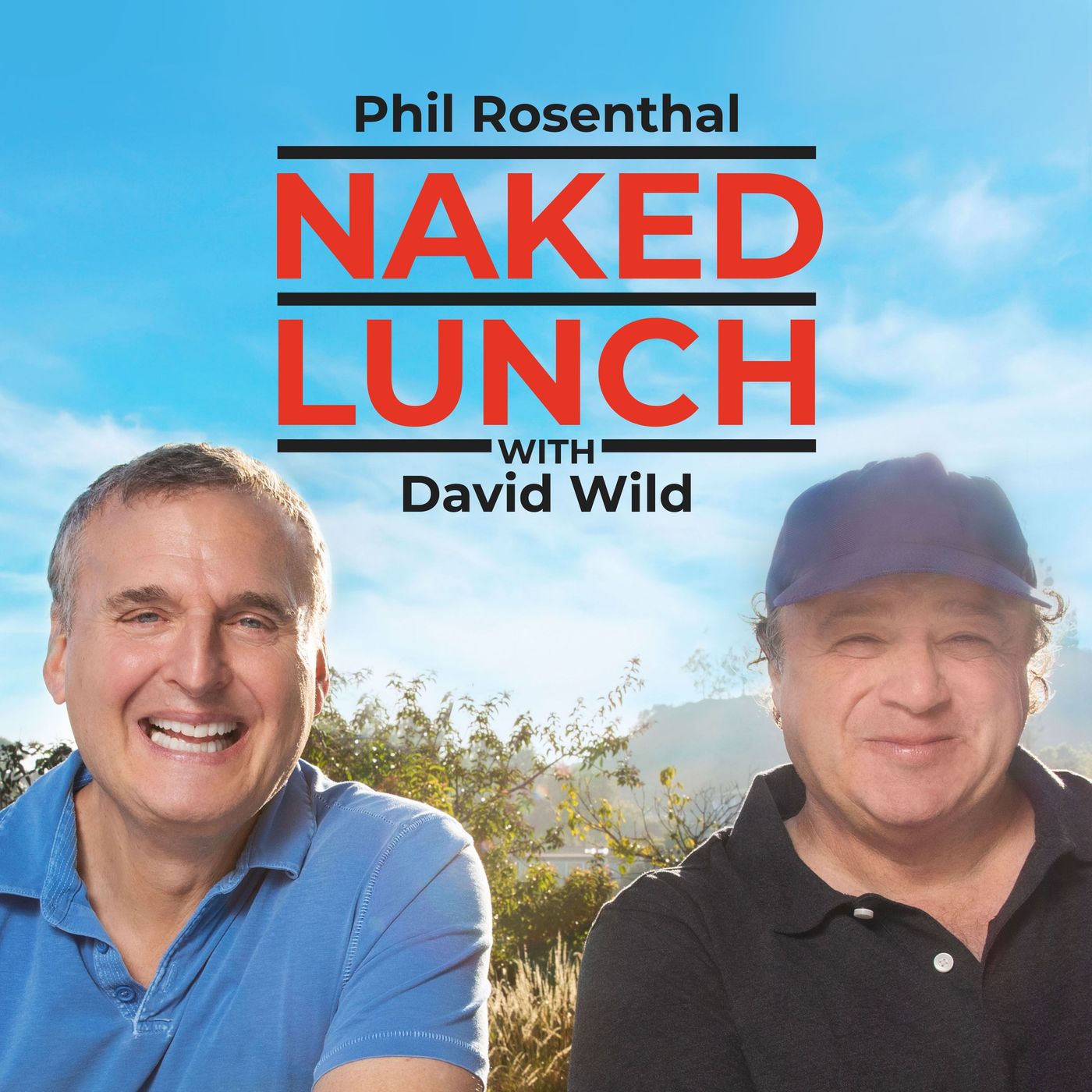 Naked Lunch
Don't you love a great lunch and conversation with an interesting friend? You know, the kind that you talk about for years to come. Phil Rosenthal, creator, and host of Netflix's "Somebody Feed Phil," already knows how to find fascinating people, foods, and cultures. While he always likes eating lunch, he's even more enthusiastic about a lunch that includes a conversation with smart people who share their stories.
LISTEN ON YOUR FAVORITE APP