The BOM : Episode 14: A New World of Electronics w/ Jasmine Brackett
SHOW NOTES
Today on the podcast, we're joined by Jasmine Brackett, a jill-of-many-trades who's currently running
Tindie
, an online community marketplace that helps hardware creators get their projects into the hands of electronics enthusiasts worldwide.
We'll talk about how a love of crafting led her to costuming and how Burning Man introduced her to the world of electronics. And how her passion for positive change and a more collaborative future fuels all of her endeavors.
Plus we'll talk all about Tindie. How a subreddit helped launch it, what it is and why it's revolutionary. Plus a few of the cool things you can buy there, and some tips for those of you who dream of building and selling your own hardware– from supply to testing to shipping.
Hackaday projects helped Jasmine grow, so if you're interested in honing your own skills, check out the
2022 Hackaday Superconference
. Get your
tickets on Eventbrite
now!
If you're interested in electronics or if you believe the future is open source, you're going to love my conversation with Jasmine Brackett.
The BOM is a
Supplyframe
podcast hosted by
Majenta Strongheart
, written and produced by Maggie Boles and Ryan Tillotson and edited by Daniel Ferera. Theme music is by Ana Hogben, with show art by Thomas Schneider. Special thanks to Giovanni Salinas, Bruce Dominguez, Thomas Woodward, Jin Kumar, Jordon Clark, Matt Gunn, the entire Supplyframe Team, and you, our wonderful listeners.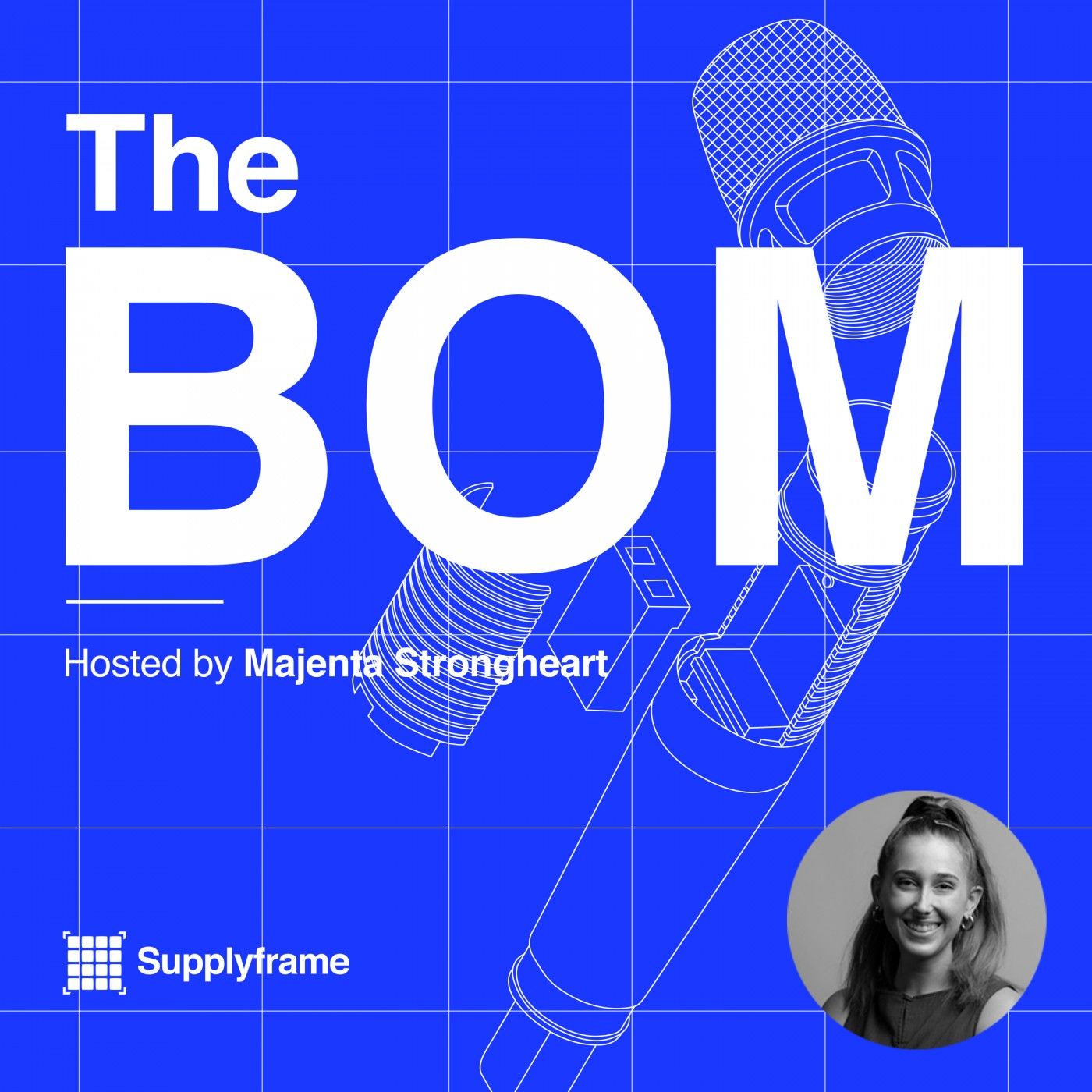 The BOM
The BOM (or "bill of materials") is a weekly Supplyframe DesignLab Podcast hosted by Head of Design & Partnerships Majenta Strongheart. Each week, through digestible conversations with the world's leading innovators, hackers, and entrepreneurs, Majenta and her guests explore the future of how hardware projects are built and brought to market, investigate technological solutions to the world's toughest challenges, help bridge the gap between makers, startups, and investors, and celebrate the transformational power of design.
Presented by Supplyframe DesignLab
LISTEN ON YOUR FAVORITE APP