The BOM : Episode 15: Evoking Feeling with Spaces w/ Cory Grosser
SHOW NOTES
Today on the podcast, we're joined by product designer, interior architect, and art director
Cory Grosser
.
We'll talk about some of the exciting things that are coming soon to the BOM podcast and the process of creating the DesignLab Space. Plus, how Cory got into design in the first place, and then moved from furniture to interiors to architecture.
Then we'll discuss how to create a space that evokes a specific feeling, how to design a workspace that fuels productivity, some of the pros and cons of virtual spaces, and what the future holds.
If you're interested in how design and aesthetics impact human behavior, I know you'll love my conversation with Cory Grosser.
And stick around after for my debrief with Gio and Bruce about my conversation with Cory and some new DesignLab updates.
The BOM is a
Supplyframe
podcast hosted by
Majenta Strongheart
, written and produced by Maggie Boles and Ryan Tillotson and edited by Daniel Ferera. Theme music is by Ana Hogben, with show art by Thomas Schneider. Special thanks to Giovanni Salinas, Bruce Dominguez, Thomas Woodward, Jin Kumar, Jordon Clark, Matt Gunn, the entire Supplyframe Team, and you, our wonderful listeners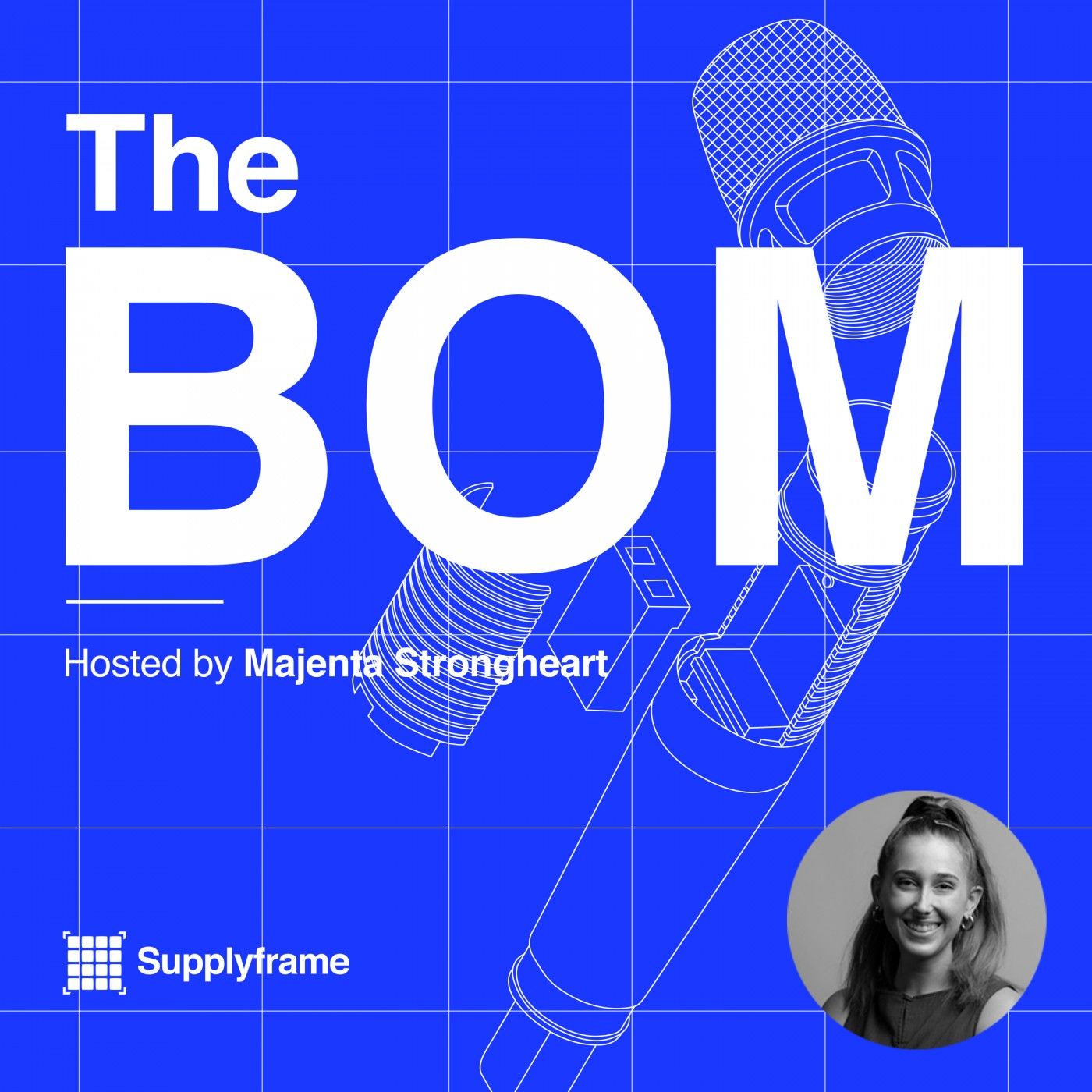 The BOM
The BOM (or "bill of materials") is a weekly Supplyframe DesignLab Podcast hosted by Head of Design & Partnerships Majenta Strongheart. Each week, through digestible conversations with the world's leading innovators, hackers, and entrepreneurs, Majenta and her guests explore the future of how hardware projects are built and brought to market, investigate technological solutions to the world's toughest challenges, help bridge the gap between makers, startups, and investors, and celebrate the transformational power of design.
Presented by Supplyframe DesignLab
LISTEN ON YOUR FAVORITE APP