The BOM : Episode 16: The Overarching Theme
SHOW NOTES
Today on the show, we're looking back over the last four months of The BOM podcast and revisiting some of our favorite moments. From Jayy Moss's dedication to accessibility and representation in the maker community on through Kate McAndrew's focus on building and investing in the brightest teams and on to Cory Grosser's power to evoke a feeling through the design of a space… Today I'll guide you through our first 15 episodes, so that if you're new to the show, you can find the perfect place to start, or if you just want a refresh, you can revisit some of the inspirational and fascinating conversations we've had.
A theme that comes up again and again is the importance of open source and idea sharing. When we work together and share our methods, we learn from each other, expand on each other's work, and become capable of bigger, bolder things.
All of our guests are creators, innovators, and designers with unique perspectives that can make us better at what we do, and in turn make the world a better place.
The BOM is a
Supplyframe
podcast hosted by
Majenta Strongheart
, written and produced by Maggie Boles and Ryan Tillotson and edited by Daniel Ferera. Theme music is by Ana Hogben, with show art by Thomas Schneider. Special thanks to Giovanni Salinas, Bruce Dominguez, Thomas Woodward, Jin Kumar, Jordon Clark, Matt Gunn, the entire Supplyframe Team, and you, our wonderful listeners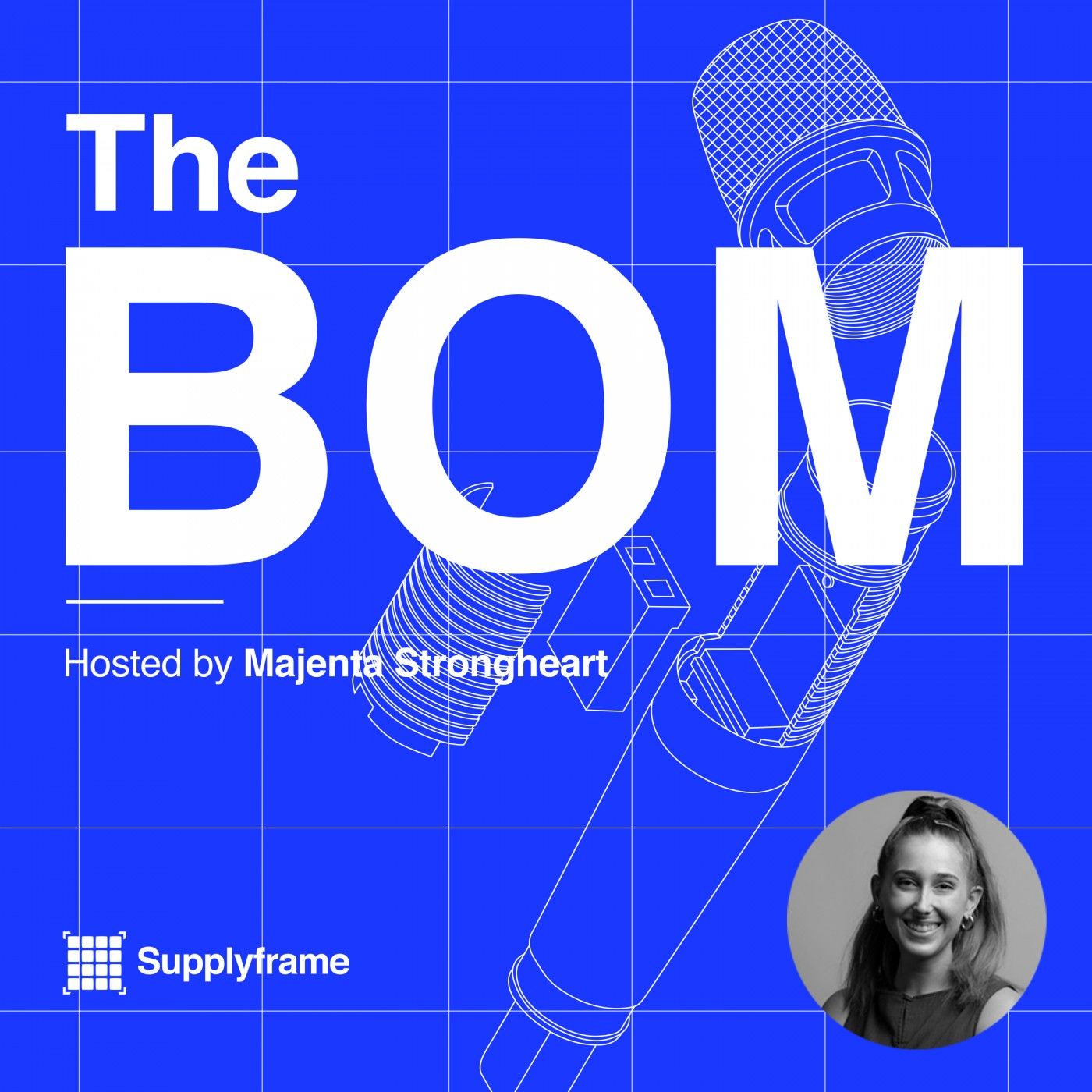 The BOM
The BOM (or "bill of materials") is a weekly Supplyframe DesignLab Podcast hosted by Head of Design & Partnerships Majenta Strongheart. Each week, through digestible conversations with the world's leading innovators, hackers, and entrepreneurs, Majenta and her guests explore the future of how hardware projects are built and brought to market, investigate technological solutions to the world's toughest challenges, help bridge the gap between makers, startups, and investors, and celebrate the transformational power of design.
Presented by Supplyframe DesignLab
LISTEN ON YOUR FAVORITE APP