The BOM : Episode 19: Electronica with Mike Casper and Matt Johnson
SHOW NOTES
Today I'm speaking at Electronica in Munich with CEO and Cofounder of AZUMO, Mike Casper, and Matt Johnson of Bare Conductive and LAIIER.

Mike Casper is the founder and CEO of AZUMO, a display technology company that is revolutionizing the industry. It's effective and ultra thin LCD 2.0 reflective technology not only enables high performance displays, but it also improve user experience and battery life. This energy efficient piece of technology is not only ideal for a consumer market, but also medical, industrial, and educational needs.

From a young age Matt Johnson has always had an interest in electronics and design. Inspired by his interest in the creative process of design and engineering, he created Bare Conductive which is a resource that not only provides kits to help create prototypes, but also bridges the gap between STEM and STEAM by encouraging the use of design tools. After coming to the realization of the benefits of smart buildings, Matt launched LAIIR which is focused on improving performance, lowering maintenance costs and reducing the waste of buildings and facilities.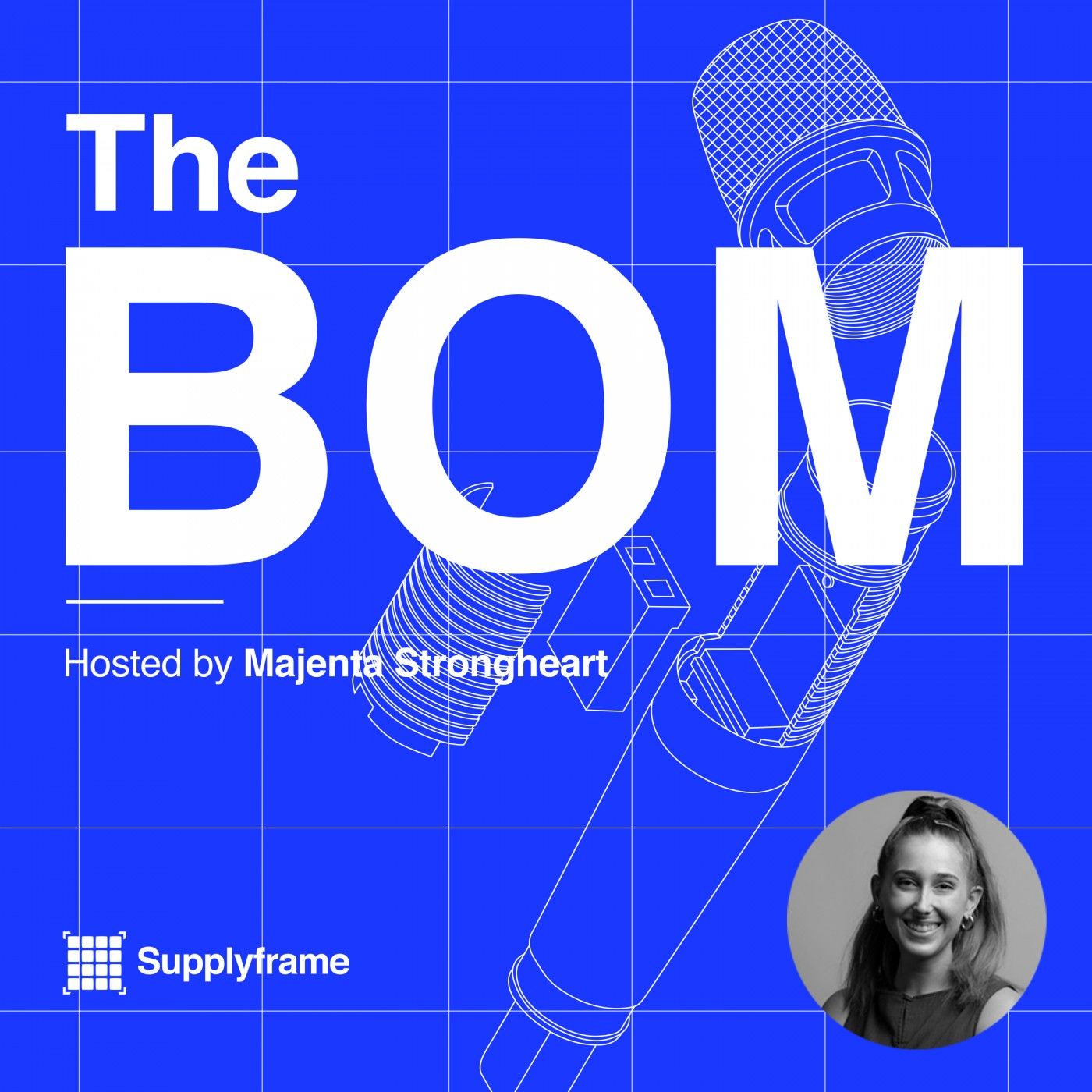 The BOM
The BOM (or "bill of materials") is a weekly Supplyframe DesignLab Podcast hosted by Head of Design & Partnerships Majenta Strongheart. Each week, through digestible conversations with the world's leading innovators, hackers, and entrepreneurs, Majenta and her guests explore the future of how hardware projects are built and brought to market, investigate technological solutions to the world's toughest challenges, help bridge the gap between makers, startups, and investors, and celebrate the transformational power of design.
Presented by Supplyframe DesignLab
LISTEN ON YOUR FAVORITE APP