The BOM : Episode 2: Sophy Wong | Wearable Tech For Creative Expression
SHOW NOTES
Continuing our theme of DesignLab's Community, this week Majenta is joined by the brilliant multi-disciplinary designer
Sophy Wong
. After starting her career in graphic design, Sophy now specializes in designing wearable technology for creative expression. She loves learning new skills and techniques, and sharing the design and build processes for her projects on her
social channels
. Her work has appeared on stage, screen, and in music videos, and she has spoken at countless creative technology conferences and maker events. Just last month, Sophy appeared on Adam Savage's
"Tested"
and attended SiliCon with our previous guest, Jayy Moss. She is also a remote artist-in-residence for Bantam Tools. Sophy's design savvy, work ethic, openness to new ideas and techniques, and love of open source encapsulate so much of what DesignLab and our community stand for, and her insights in this episode are invaluable. We're so excited to see what innovations Sophy's wearable tech devices and costumes inspire in the years to come.
You can
@Supplyframe
and
@Hackaday
on Instagram, LinkedIn, YouTube, and Twitter, and
@SupplyframeDesignLab
on Instagram and Twitter.
The BOM is a
Supplyframe
podcast hosted by Majenta Strongheart, written, produced, and edited by Frank Driscoll and co-edited by Daniel Ferrera. Executive producers are Ryan Tillotson and Tyler Nielsen. Theme music is by Ana Hogben, with show art by Thomas Schneider. Special thanks to Giovanni Salinas, Bruce Dominguez, Thomas Woodward, Jin Kumar, Jordon Clark, Matt Gunn, the entire Supplyframe Team, and you, our wonderful listeners.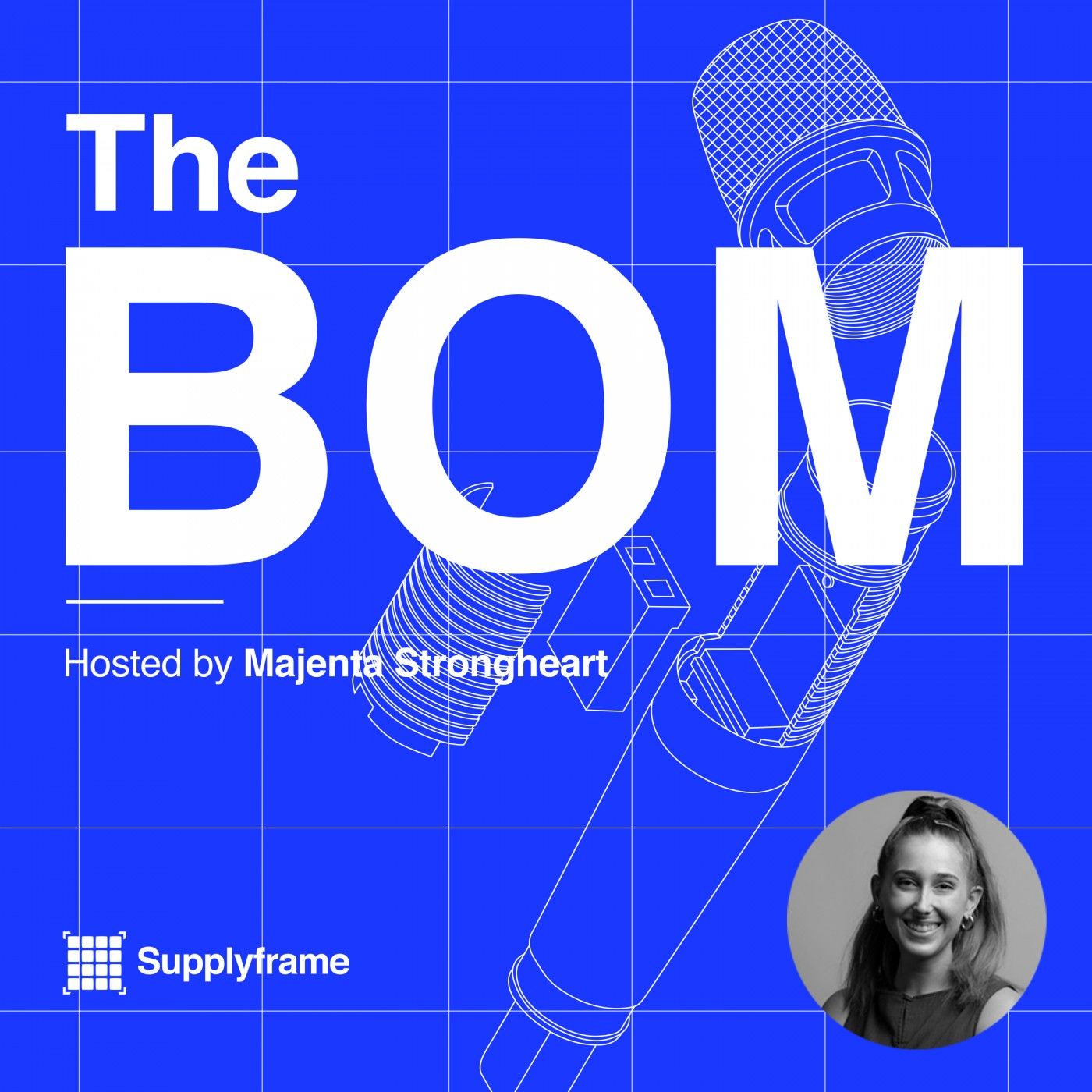 The BOM
The BOM (or "bill of materials") is a weekly Supplyframe DesignLab Podcast hosted by Head of Design & Partnerships Majenta Strongheart. Each week, through digestible conversations with the world's leading innovators, hackers, and entrepreneurs, Majenta and her guests explore the future of how hardware projects are built and brought to market, investigate technological solutions to the world's toughest challenges, help bridge the gap between makers, startups, and investors, and celebrate the transformational power of design.
Presented by Supplyframe DesignLab
LISTEN ON YOUR FAVORITE APP