The VegNews Podcast : Episode #10: Tig Notaro
SHOW NOTES
In this episode, we are joined by the hilarious Tig Notaro about how veganism lives in both her personal life and her stellar career! Plus we dish on the hottest headlines, highlight debuts of vegan products from major brands, answer listener Q&As, and hear all of the exciting things happening at the VegNews HQ.


Get all of the show notes at VegNews.com/podcast
Get a special VegNews deal on Mud\Wtr at VegNews.com/mudwtr
Visit VegNews.com for the latest vegan news, food, travel, and more
Become a VegNews VIP at VegNews.com/vip
Follow VegNews on Instagram at VegNews.com/instagram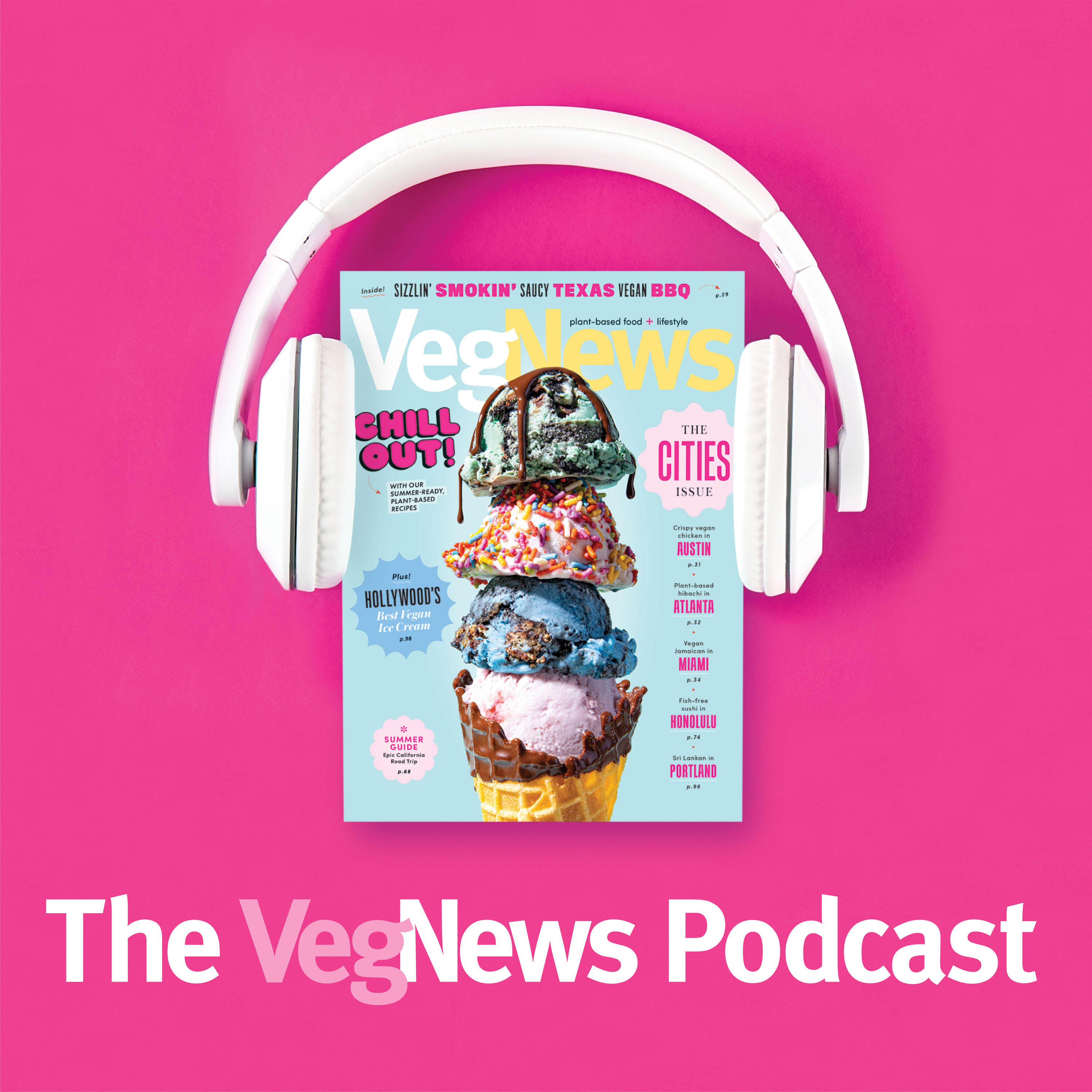 The VegNews Podcast
From the editors of VegNews comes our most-anticipated launch ever: The VegNews Podcast. Debuting June 13, The VegNews Podcast will be hosted by VegNews'
Jasmin Singer
and will feature celebrity guests, headlines of the week, food and new product segments, fun listener questions, and surprise drop-bys. Upbeat, enlightening, and expertly produced, an episode of The VegNews Podcast will drop each week and will be available across all podcast platforms.
What's in store for you on The VegNews Podcast? Here's a sneak peek of our launch season …
• Celebrity interviews (Tabitha Brown! Bob Barker! Tig Notaro!)
• Top headlines of the week
• Cooking tips
• Hot new vegan products
• Surprise drop-bys
• Listener questions
•
and so much more!
And be sure to call our VegNews Podcast Hotline with all of your burning (vegan) questions! Drop us a message anytime, and your question could be answered on an upcoming episode.
1-888-91-VEGAN
This show is part of the Spreaker Prime Network, if you are interested in advertising on this podcast, contact us at
https://www.spreaker.com/show/5878019/advertisement
LISTEN ON YOUR FAVORITE APP