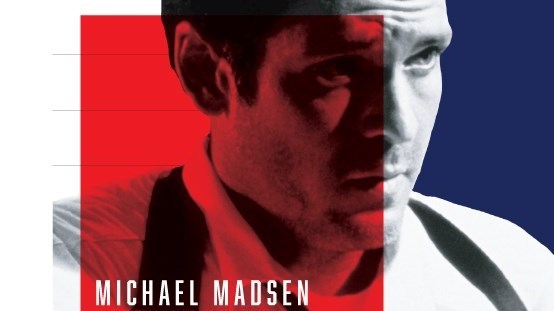 Introducing American Badass w/ Michael Madsen
- Straw Hut Media
- 13 Oct 2021
CONTACT:
Ryan Tillotson
press@strawhutmedia.com
FOR IMMEDIATE RELEASE
Michael Madsen Takes Listeners Through Four Decades of Hollywood History in American Badass
New podcast shares the film industry's human side in candid conversations with other veteran actors
Los Angeles, CA, Oct 13th, 2021 – He's starred in everything from Reservoir Dogs to Free Willy. To Alec Baldwin, he's "one of the greatest actors we've seen, because he's just the right amount of crazy." Quentin Tarantino calls him a throwback whose gravitas puts him in league with Harvey Keitel, Sean Penn, and Laurence Fishburne. Now Michael Madsen tells stories of Hollywood old and new to his Straw Hut Media podcast American Badass, whose first episode drops on Oct 13th, 2021.
In each episode, Madsen shares stories and insights from a career that spans more than 200 movies. And he brings along some friends: veteran actors Bruce Dern, Billy Baldwin, and Tom Arnold trade stories with Madsen in the podcast's first three episodes.
The son of a Chicago firefighter, Madsen brings a wry Everyman's perspective to his observations of an industry that can seem a bit unreal. In each unfettered episode, Madsen shares his candid takes on Hollywood, revealing the little triumphs and hidden struggles behind the world's most influential dream machine.
"American Badass" might just as well describe many of the characters Madsen has portrayed over the years, but it's also the title of one of his many books of poetry. His wit, honesty, and nuanced observations of Hollywood over the years make American Badass a rollicking and revealing trip.
Madsen joins a team of Straw Hut Media podcasters who shed new light on an entertainment industry we only thought we knew. The Straw Hut family already brings you the reality behind the reality shows with Brandi Glanville Unfiltered and Genuinely GG. Confess Your Mess launched in September 2021 as the hottest source of celebrity news and gossip.
To learn more about American Badass, please contact Straw Hut Media's Ryan Tillotson at 833-411-4746 or press@strawhutmedia.com.
Watch the trailer here:
https://youtu.be/teMtB2Xntvg
Listen to the first episode with Bruce Dern here:
https://open.spotify.com/episode/7jCbUzLd6yxWmdCfvkLG2K?si=o-Zbs5ExQdKctoTwOw9WSA&dl_branch=1
###
Straw Hut Media is a Los Angeles-based podcasting company with thirty shows and counting. Founded in 2018, the team has built a diverse roster featuring celebrity gossip, cultural commentaries, gripping narratives, and gut-busting comedies. Their 360-degree solution offers creator-focused support from concept to completion, including production, content creation, sponsorships, brand integration, and distribution. To learn more, visit https://www.strawhutmedia.com.